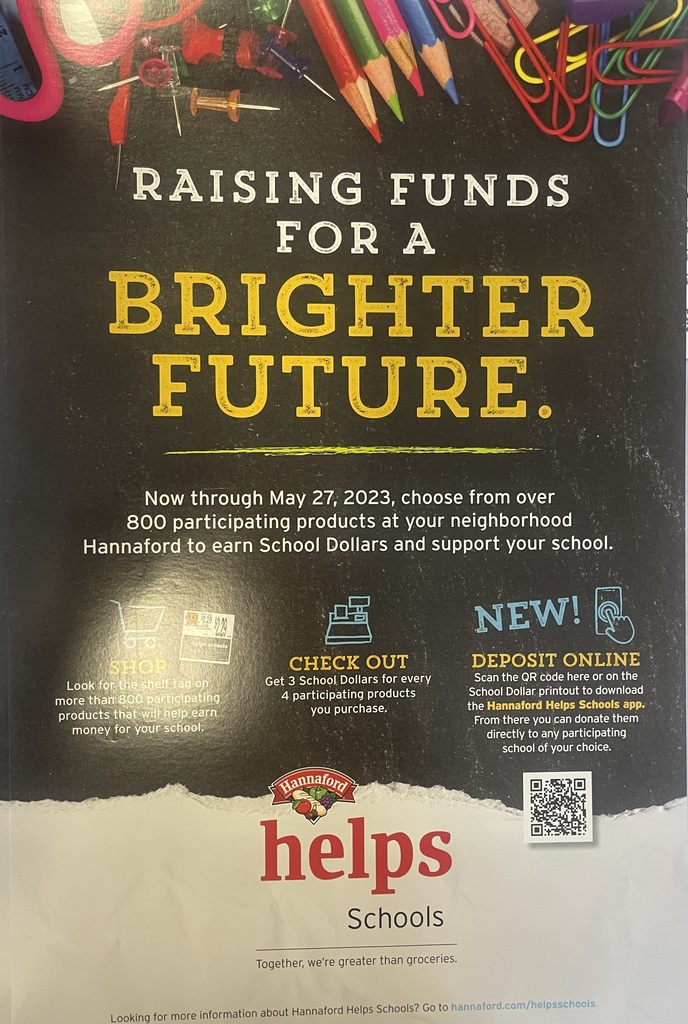 Attendance matters!

There is a two-hour delay for Manchester School District on Wednesday, March 15, due to winter storm clean-up. This affects Kindergarten through Grade 12 and full-day pre-kindergarten. Morning pre-kindergarten is cancelled. Afternoon pre-kindergarten starts at regular time. You can find detailed start times for each school level under a two-hour delay at
https://www.mansd.org/page/school-closings-and-delays
. Please use caution traveling in the morning.
Bakersville Families, I am seeing a great deal of success with students who have been able to connect online with teachers throughout the day today and are working on assignments in their Google Classroom and/or on what was sent home with them yesterday, in some cases--either is fine. Of note: some staff are experiencing intermittent power outages so if they do get disconnected, check back later into the Google Classroom and/or have your child or children continue working on his or her assignments as prescribed. Although we have already asked and surveyed, if you somehow did not get our many messages throughout this school year about a take home device (ECF chrome book devices) please reach out to me if your student should require a chrome book for at home use going forward:
kjosef@mansd.org
. Thank you for your continued collaboration, communication and support. Stay safe in this storm! Principal Josef

Due to the winter storm, Tuesday, March 14, will be a remote learning day for students in Kindergarten through Grade 12. There is no pre-kindergarten on Tuesday. All after-school activities are cancelled on Tuesday. Remote learning technical support will be available during the day Tuesday. To get support, you can call 603-413-3420 or email
techsupport@mansd.org
.
Save the date for March 23 for Open Mic Night!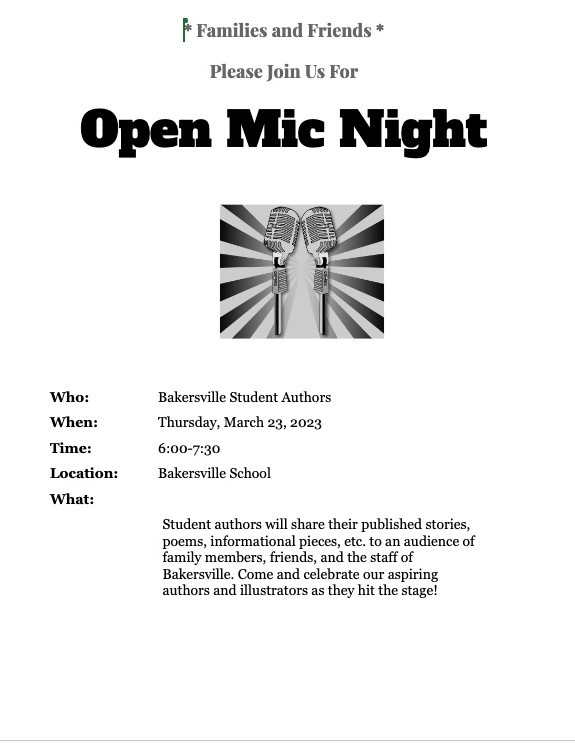 Don't forget that every day counts! School matters!

There is no school next week – February 27 through March 3 – for February vacation. Have a happy, safe break and we'll see you back on Monday, March 6.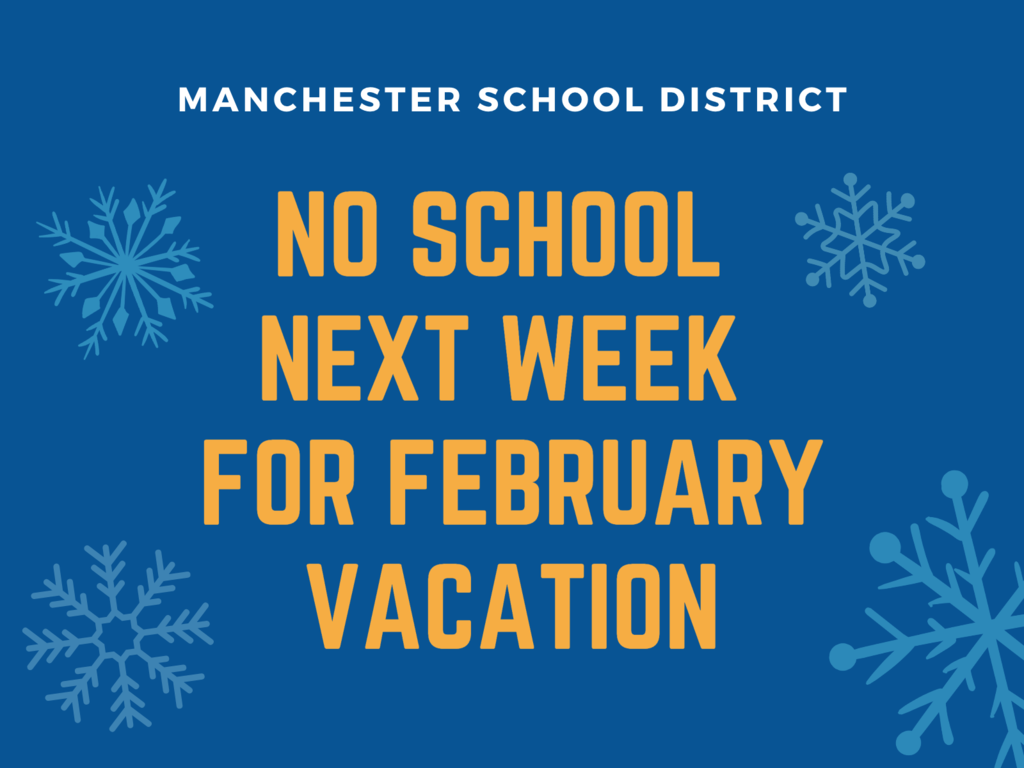 There is a two-hour delay for Manchester School District on Friday, February 24, due to icy road conditions. There is no morning pre-kindergarten. Under a two-hour delay, schools open two hours later than normal. Please be cautious getting into school today.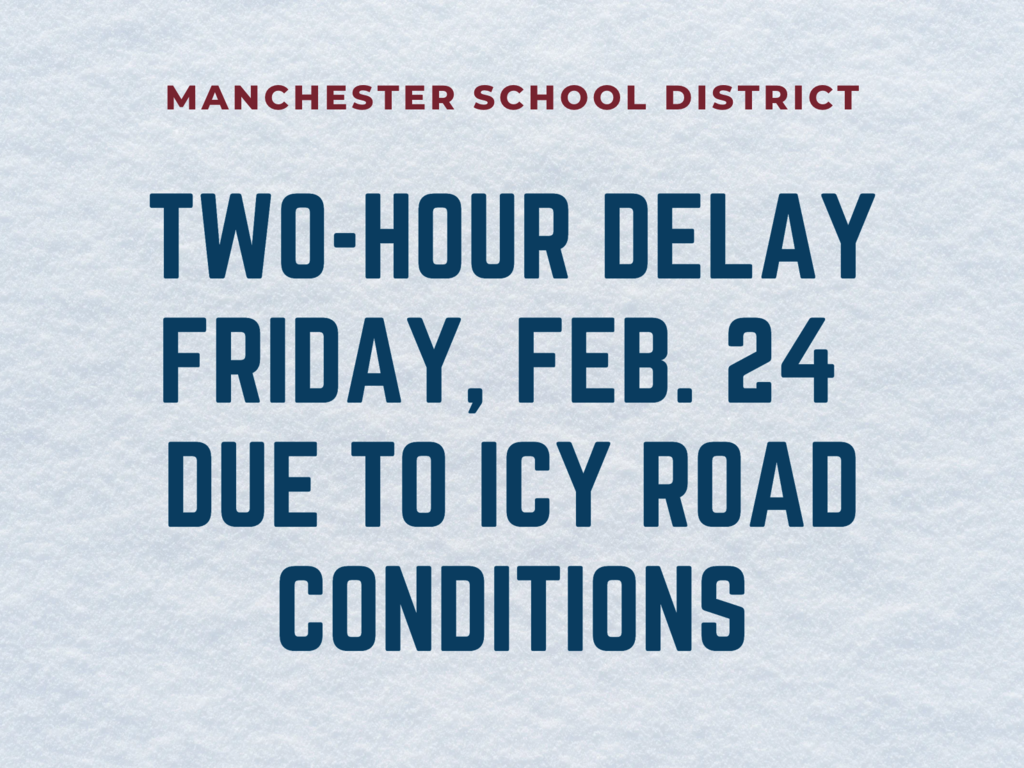 There is no school Thursday in Manchester School District due to the winter storm. There is no remote learning. All activities and athletics are canceled on Thursday.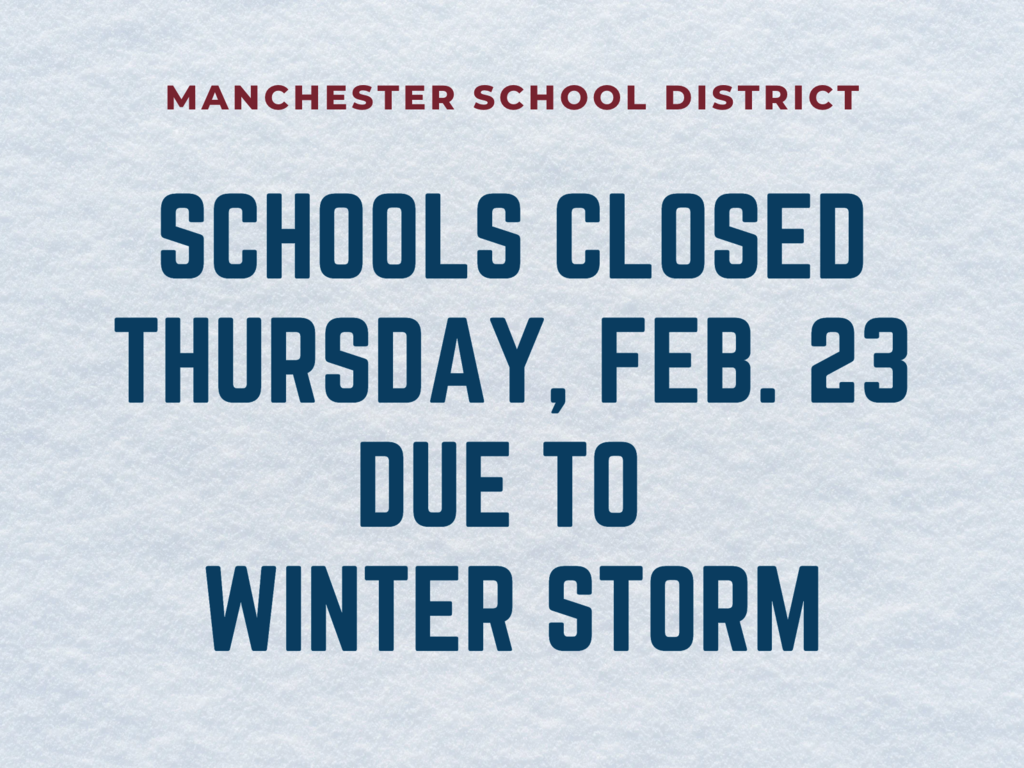 Reminder: Schools are closed on Monday, February 20, for the Presidents Day holiday. Students will return to school on Tuesday, February 21. Enjoy the long weekend!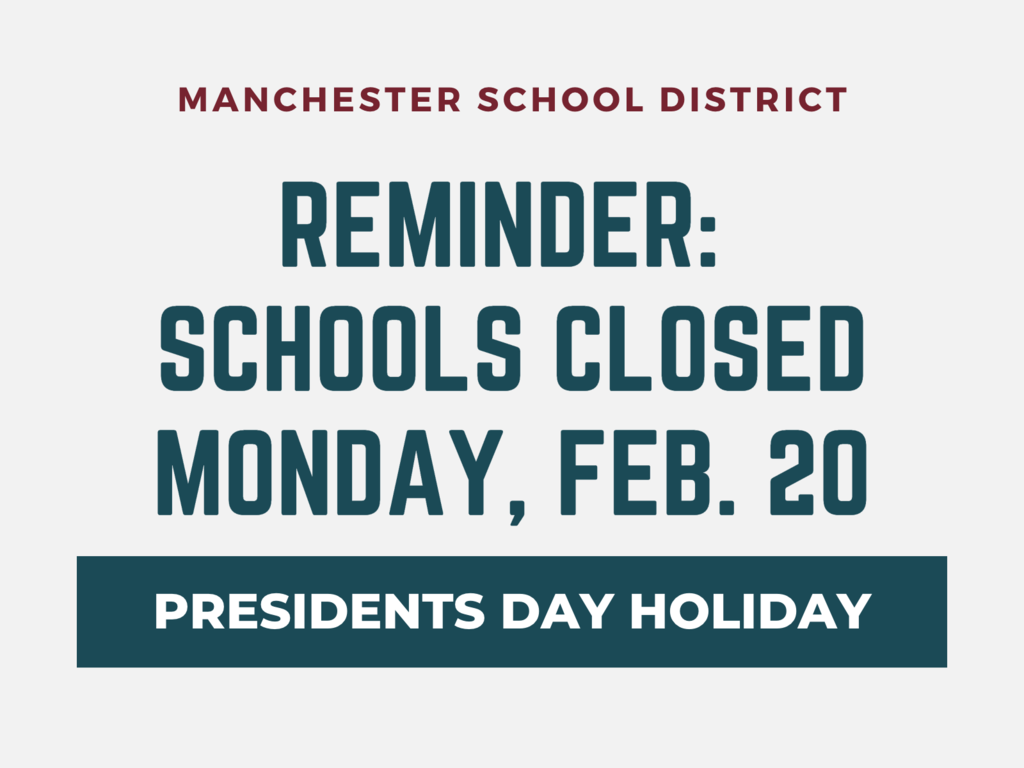 There is a public hearing on the 2023/2024 school district budget at 7 p.m. Wednesday, Feb. 22 at City Hall. You can read a message on the proposed budget from Superintendent Gillis here:
https://www.mansd.org/article/1007078
.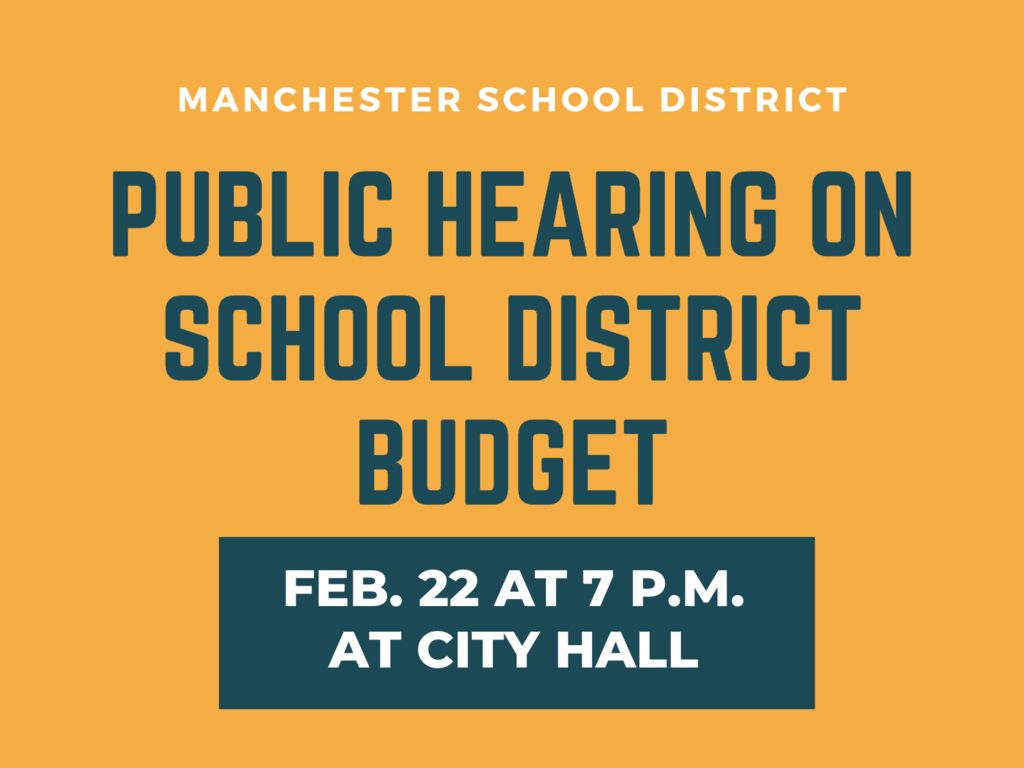 Did you know you can get support with the cost of school breakfast and lunch? Free or reduced cost meals are available – you can find out if you qualify by filling out an application online today at
www.myschoolapps.com
.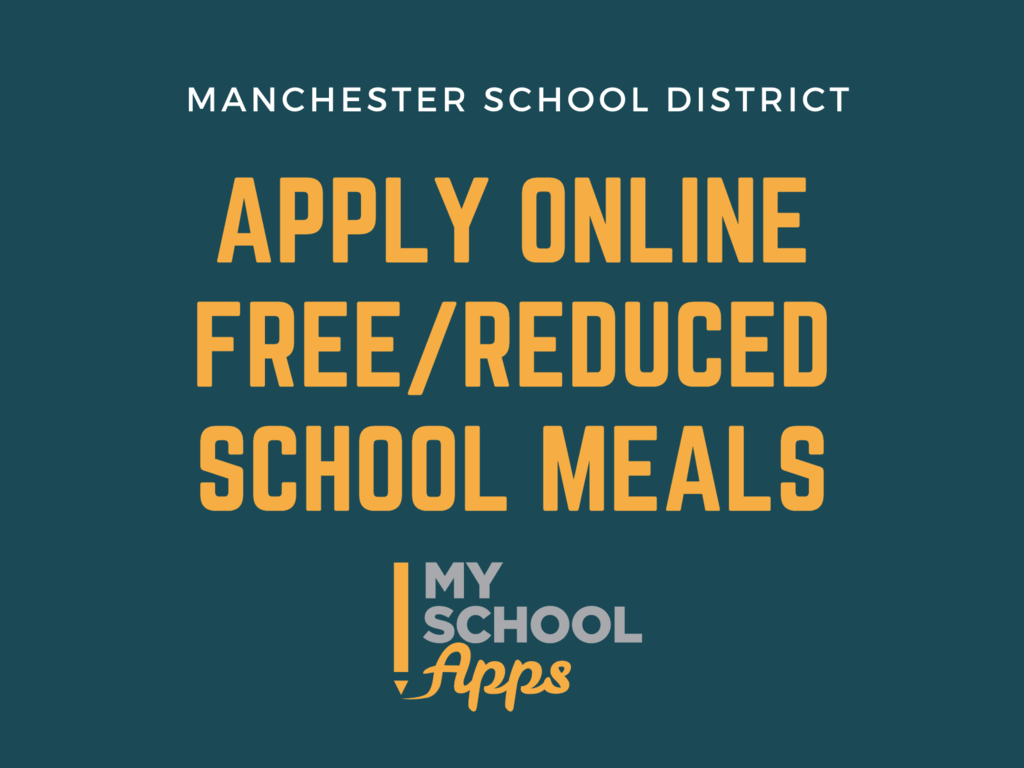 Hello, For anyone who ordered any Bakersville Spirit Gear, the orders have arrived (early!) and have been sorted. They will be going home with your child/children today! Thank you to Mrs. Ouellette for helping to organize this!
We are working with all of our students on what it, "looks like, feels like and sounds like" to be safe, respectful and responsible, in all settings in our school building. Please help reinforce these concepts at home!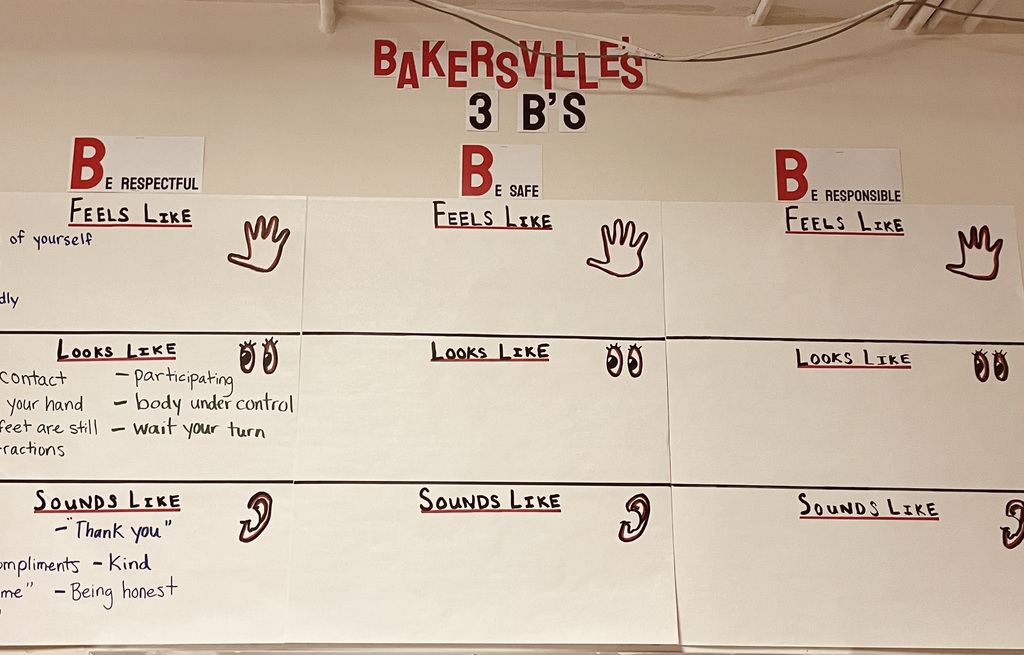 Hello from the Music Room! Please save the following date: Third & Fourth Graders: Spring Concert for 3rd and 4th Grade Thursday, May 11th, 2023 at 6:30pm More information will follow as we get closer. Mrs. Ouellette looks forward to seeing you and thanks you in advance for supporting the school music program!
Spirit gear orders should be arriving late next week. We will plan on sending orders home with the children. If anything changes we will let you know!

This week is National Crossing Guard Appreciation Week! Through hot and cold, sun and snow, these dedicated District employees are there to help get students safely to school every day. We hope you'll join us in saying thank you this week. We are always seeking crossing guards to join the team – you can read more about it and apply here:
http://bit.ly/3YFs4L0
.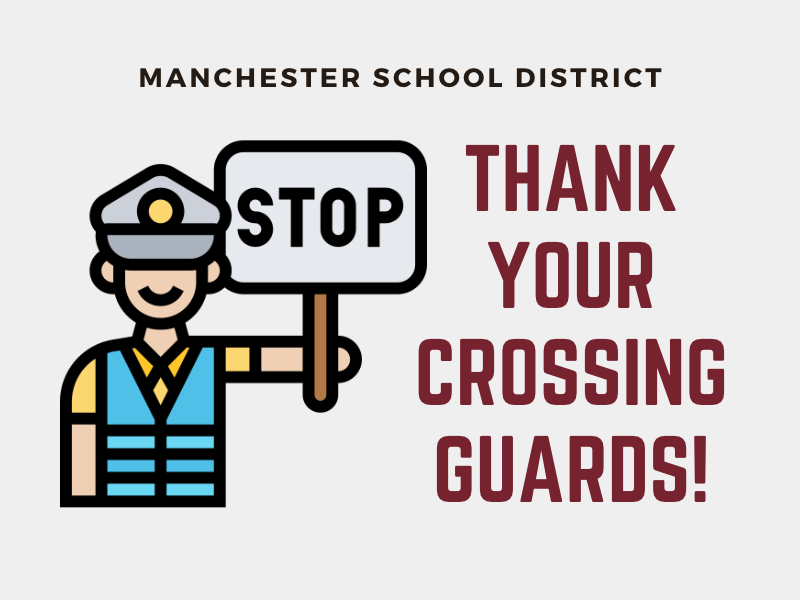 All Manchester School District athletics and activities scheduled for Saturday, February 4, are canceled due to the extreme cold. Please use caution if you must go outside.